On Amazon available now to buy as an Ebook or Paperback.
I have produced many journals too, during the summer, and here is the one for this book.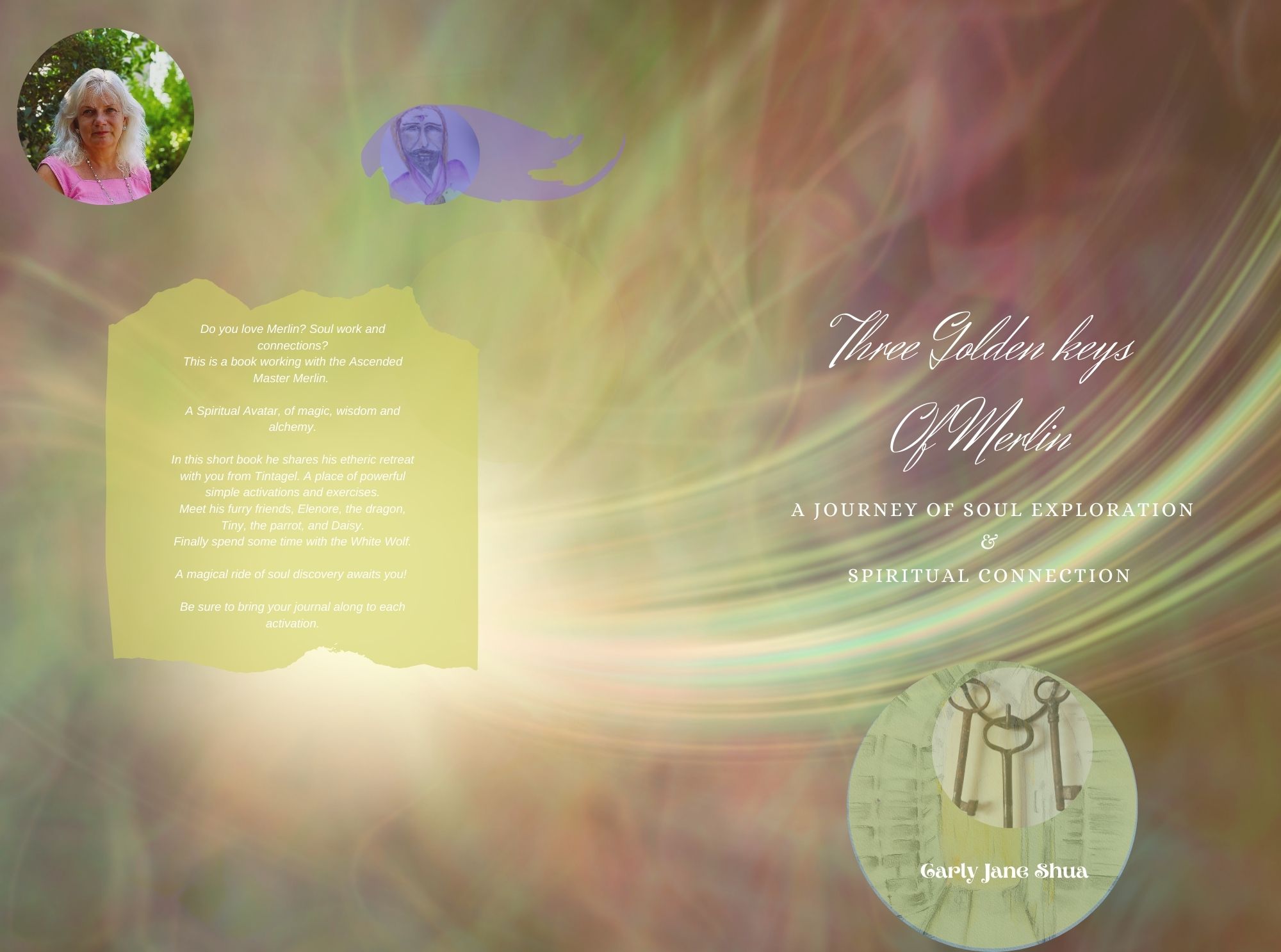 This short story book is work between myself and Ascended Master Merlin.
Merlin the Magician, the Alchemist, the Healer, the Friend....
In this book, Merlin, shares, his wisdom, knowledge, his spirit friends and more ....
" Currently I am offerring you three golden keys, which open three golden doors. Each key will require some effort on your part before it opens a new door. A new door of awareness and being, in which golden light is held. A sacred space for you to use for yourself or for assisting the healing of others" Merlin Pg 20.
THE ACTIVATIONS:
Sacred Golden Key One
Click the Unlisted Private Youtube link below:
Sacred Golden Key Two
Click the Youtube link below
Sacred three - on its way :)
The White Wolf
Enjoy x